Cross-Cultural and Gender Center
Welcome to African American Programs and Services!
We are committed to increasing the academic performance, retention, and graduation of Black and African American students by creating a greater sense of belonging at Fresno State.
Graduation Registration Information
Black Grad, also known as the African American Graduation Ceremony is the annual ceremony for graduating students of African descent designed to celebrate their academic achievements. Black graduation is open to any student that identifies as Black/African American/African/Black Diaspora. Registration is required. Register for Spring 2022 Black Grad: https://bit.ly/BlackGrad22
Learn More about Graduation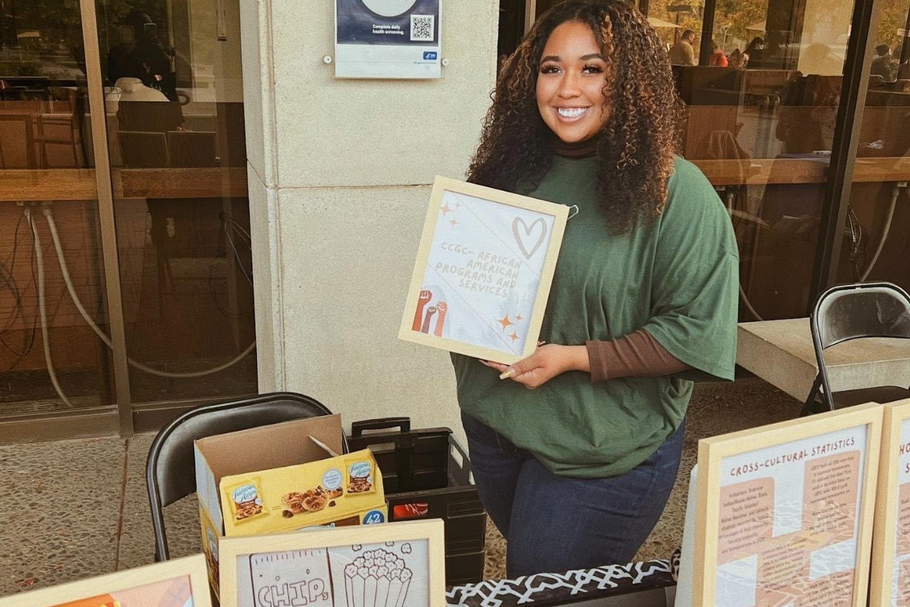 Setting the Standard
Through our programs and services, we provide opportunities that allow students to learn, develop and lead through cultural awareness and identity. We are dedicated to the social justice, cultural equity, and inclusion of our students as they continue their post-secondary education.
Creating BOLD Experiences
"African American Programs and Services has made me feel supported and that I belong on campus. It has helped me find people who look like me and can relate to me. It has connected me to other resources on campus and introduced me to clubs and organizations that I am a part of today."