Cross-Cultural and Gender Center
Meet Our Staff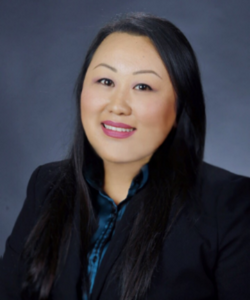 Shimel Her Saychou (she/her/hers)
Coordinator
B.A. Liberal Studies
M.S. Educational Counseling
M.A. Higher Educational Administration and Leadership
Ed.D. Educational Leadership (In Progress)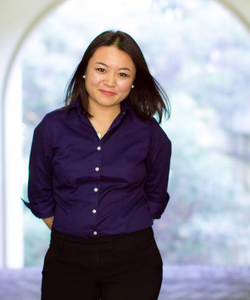 Kathy Moua (she/her/hers)
Student Coordinator
B.A. Comparative Literature, Japanese Minor
M.A. Higher Educational Administration and Leadership (In-Progress)
What are your responsibilities?
Working on events to engage the API community and collaborating with API organizations, staff, students, and faculty to enrich the campus. Find me at the CCGC brainstorming events, making flyers, emailing our community, and helping out at events.
What are your interests/hobbies?
I love watching movies and reading books. My favorite genres are historical, superheroes, fantasy, supernatural, romance, and science fiction. I also try to stay in touch with gaming: PS4 (Final Fantasy), PC (Hades, Stardew Valley, Genshin Impact), and Nintendo Switch (Pokemon, Fire Emblem, Animal Crossing). I enjoy traveling, learning, and eating (Japan, South Korea, China, Germany, France, UK, Australia, Spain, Czech Republic, Taiwan, Thailand, Vietnam, Laos, Singapore, and various parts of the USA). I have also dabbled in the creative arts (publishing books, tattoo commissions, podcasting, voice acting, and videography).
Why do you do this work?
Because I want to widen the narrative of API voices in the USA. I believe this rich and diverse community has so much to share and I want to provide opportunities for their voices and experiences to be heard.